Smart Borrowing – Payday Loans vs Installment Loans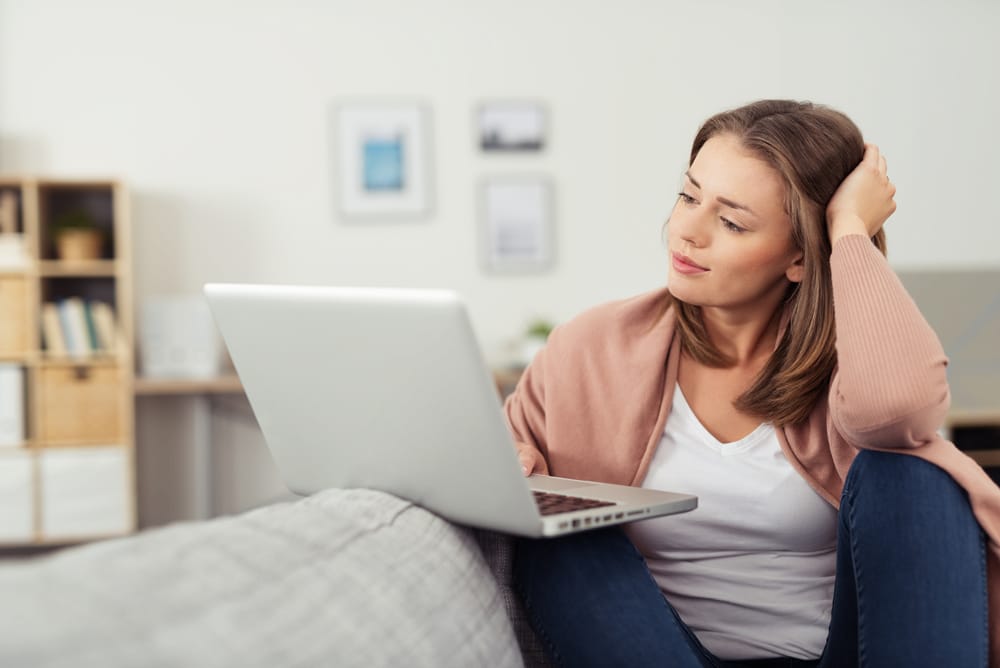 When you need a quick option for borrowing because the banks or credit unions denied your requests, turning to an online lender has become the alternative. It is an easy process with many options, but choosing the right loan is key to smart borrowing.
Payday loans are not a great option for borrowing money. As the name suggests, your due date for repaying a loan is on your next payday. For many people, they will struggle to make that payment in full, and that's where their troubles begin. But it's fast, easy to get, and works for many that wouldn't qualify for other loan options.
With an installment loan, it has a longer loan term, which makes the payments much more affordable. Most types of unsecured loans are installment loans. Including personal loans, which have monthly installment payments. An installment loan is often the preferred way to borrow without collateral and the rates can vary depending on your credit score.
For many a payday loan can be the beginning of a debt cycle, where they must reborrow so they can pay the previous loan that is due. Often, the borrower can only pay some of the interest and needs to borrow again (sometimes known as a 'rollover') to make payments. However, for those with a bad credit history, a payday loan can be the only option they qualify for when in need of emergency funds.
So, what's the right choice? Read on to learn a little more about the different loan options. It might not always be a clear case of one over the other since eligibility can be a determining factor. But there is more to this and getting a better understanding will help you in the future.
What's a Payday Loan?
This is a type of loan that is most suitable for people with bad credit that do not have many options available to them when it comes to borrowing. Applicants can get up to $1,500 deposited in their account, often as soon as the next day. Some lenders offer an e-transfer option for even faster funds. But the entire amount borrowed becomes due on your next payday, which can be a problem for many that didn't plan ahead and are only concerned with their immediate need for fast cash.
What's an Installment Loan?
An installment loan is more common than many realize, and the easiest way to describe it is a loan where you have scheduled payments that you have agreed to in the terms of your agreement. Personal loans, auto loans, home loans and student loans are all types of installment loans. The term on this type of loan can be from 9 to 12 months and up to 60 months, depending on the size of the installment loan.
Pros and Cons of Payday Loans
For those with bad credit a payday loan is often one of the few options available. While it serves a purpose, let's look at both the pros and cons of borrowing a payday loan.
Pros of Payday Loans
You don't require a good credit score
You are likely to get the cash quickly
Usually no credit check (they'll use alternative data)
Cons of Payday Loans
The APR (annualized percentage rate) is very high
They can potentially leave borrowers in a debt trap if not used wisely
Repayment can cause a debt spiral if used carelessly
It should also be mentioned that payday loan companies usually don't report any positive payments to credit bureaus, which means they won't help improve your credit score. A payday loan is an expensive way to borrow, and best used as a last choice when all other options have been exhausted.
Pros and Cons of Installment Loans
For those with bad credit (to some extent) an installment loan is almost always a better option than a payday loan. The only time it isn't a better option is when an applicant does not qualify.
Pros of Installment Loans
They tend to not be as difficult to qualify for, even with fair or bad credit
Your payments are over several months, not all at once
They are manageable and should fit with your budget
Positive payments can help build your credit score
Better interest rates and/or APR than payday loans
Fixed rates, so your payments stay the same
Cons of Installment Loans
The interest rate can be higher than a bank (but better than payday loans)
There can be additional fees or early payment penalties, depending on the lender
A personal installment loan has fixed rates, so your payments stay the same, making this type of loan easier to manage and fit within your budget. As with any agreement, make sure you read the fine print.
MORE: What To Know When Getting Personal Loans
What are Online Loan Requirements?
The main requirements of applying online for unsecured loans are straightforward: 
Must be a Canadian citizen or resident
Must be of legal age (18 or older in most provinces)
Must have a verifiable and reliable income
Must have an active (Canadian) bank account
Many lenders will also have different requirements such as a minimum income, being employed and similar, and not all are the same. Since not all lenders are the same, many will have a different approach to what makes an applicant viable.
Some lenders try to attract potential customers with promises of no credit check or guaranteed approval, which can be signs of lenders you might want to avoid.
MORE: How to Go from a Bad Credit Score to Fair Credit Score
What Are Your Online Loan Rights?
When you are considering online lenders to borrow for emergency expenses or whatever the reason might be, there are certain things to know that are your rights as a borrower.
The following are some examples of information that must be disclosed in your agreement, which would be made available to you if approved and before signing;
The principal (amount being borrowed)
Details regarding term, interest rates, APR, other fees/penalties/charges
Due dates, amount due, payment schedule
Info about optional services selected, if any (e.g., insurance)
It's strongly advised that you always read over any agreement before signing. A loan agreement is a legally binding contract, and you should know what you're agreeing to before signing, because you can be held liable once you have signed.
What's the Takeaway?
The big takeaway here is that getting better loan options (along with better APR and interest rates) are often about your ability to qualify for a loan.
Clearly an installment loan is a better option for borrowing than a payday loan. If you don't qualify for either, the alternatives might be slim. You could try friends or family for a loan, taking on extra work like gig economy jobs such as uber or grub hub, or look at cutting costs like membership fees or subscriptions.
Most people are unlikely to have the cash on hand for large purchases, including cars or homes, and need to rely on credit to be able to afford such things. To qualify for better loan rates often depends on your credit score. This is a primary concern with many lenders that determines whether your application would be considered, what rate you might be eligible for, and other terms if approved. You can read more about this in our credit score guide so that you can continue to improve your own score and have better borrowing options in the future.
By learning more about personal finance, budgeting, credit scores, managing debt and similar you are taking a step towards a brighter financial future that is sure to make a difference.