Online loans give you flexibility with your finances. With an online loan, you can pay off debts, make home improvements, plan your dream wedding, or perhaps pay for that camper or boat you've always wanted.  
Before you borrow, it is important to understand how online loans work so that you can decide on the best options available for your situation. 
Calculate your loan payment
Get an option you can afford.
$173.08<span class="small-star">*</span>
Loan amount, interest rate and payment amount subject to change upon final loan approval. Representative interest rate for Personal Loans calculated at 34.99%.
Your estimated
Bi-Weekly

payment amount is
What is an online loan?
An online loan is a personal loan with a fixed-rate that you can use for anything you'd like. Many borrowers use online loans for things like debt consolidation, unexpected expenses, repairs, to help fund large purchases and more. Choosing an online loan is a quick solution to get fast funds when you don't have the savings available. 
How online loans work 
An online loan from AimFinance is an unsecured loan that allows you to borrow up to $5,000. When you apply, you will be asked to provide personal and employment details. Should you be eligible and approved, the funds are soon deposited in your bank account. 
Find the right loan for you
AimFinance makes it easier to get the kind of assistance you can use when in need of an online loan.
You can get the funds you need quickly, apply to get started.
What our customers have to say
AimFinance made it easy for me and the process was just simple.


I was very impressed with Aim and would definitely use them again.


My experience was great and I would recommend.


Easily the best service of this type that I have encountered.


AimFinance is on a mission to help Canadians with an easy way to borrow when fast funds are needed.
Apply for a no-obligation loan pre-approved in just minutes.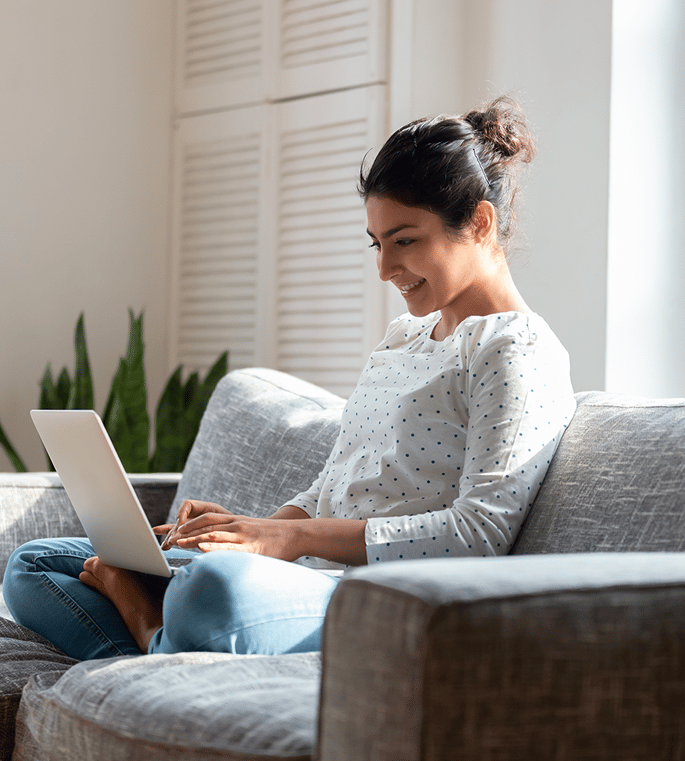 How to qualify for an online loans
Loans are offered by traditional banks and credit unions as well as online lenders. Different lenders will have different requirements for borrowers, with traditional banks typically having the most stringent requirements and online lenders the most flexible.
Traditional lenders are more likely to have a lengthy application process and potentially require collateral or for you to have other accounts open at the institution. Online lenders are able to avoid many of those steps and can often approve applications for personal loans in a matter of hours, if not minutes.
Since online loans range in amount from a $1,000 – $50,000, lenders are also able to offer personal loans to work with almost any would-be borrower. Many online loan lenders often work with borrowers in need of bad credit loans to borrow money based primarily on evidence of a steady income rather than just a score. For this reason, borrowing and repaying online personal loans can help you pay off other high-interest debts and demonstrate your ability to make on-time payments, improving your credit score for the future.
If you work with an online lender, you'll need the following to qualify for an online loan:
Evidence of being a Canadian resident
To be 18 years or older
An open bank account
Evidence of a steady income, such a direct deposit or paystubs
Details about your monthly expenses
Fair to good credit score
For most online loans you'll be asked to complete an online application with your personal and financial information. Then you'll be asked to complete a credit check and may be required to upload or otherwise share additional supporting documents for your application like a utility bill or bank statement. Once the lender has the information required to be sure you meet their loan criteria, you'll be approved for the online loan and funds will be deposited into your bank account within days.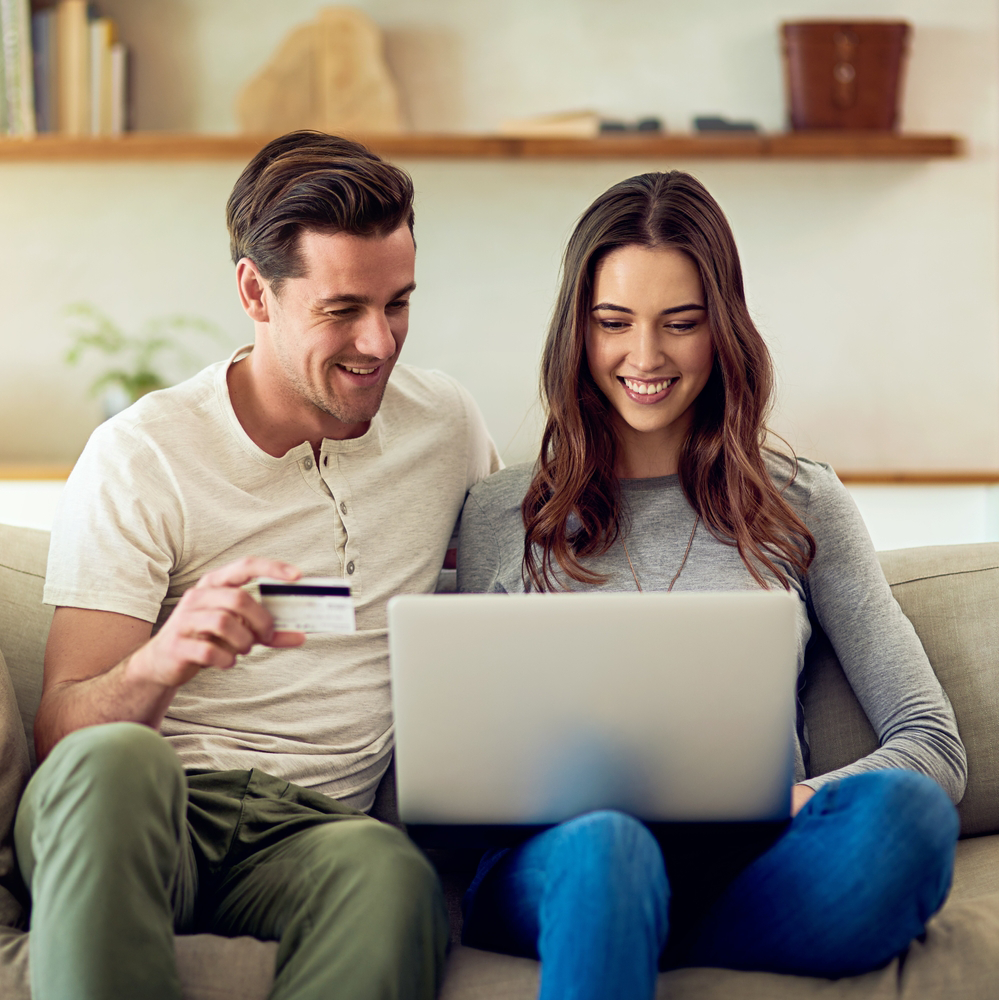 What can I use a personal loan for?
Personal loans are a popular way for people trying to fix their finances to consolidate debt. In these scenarios, a borrower takes out a personal loan for the purpose of paying off smaller debts, like credit cards. Once the more-expensive credit cards are paid off, the borrower simply repays the personal loan and becomes debt-free.  
You can use a personal loan to pay off debts, or you can use the funds for any number of other reasons. Personal loans offer you tremendous flexibility in how you use the proceeds. Common uses for personal loans include: 
Debt consolidation 
Emergency repairs for car or home
Home improvements 
Wedding or funeral expenses 
Housing deposits, rent, moving
Medical emergencies 
Vacations or special events 
Holiday spending 
Since there are essentially unlimited uses for personal loans, it is important to establish your needs and plan for the funds before borrowing. Borrowing extra money through a personal loan should ease your financial burdens, not create new ones.  
How to improve your odds of being approved 
If you are considering to apply for a personal loan, you can take a few extra steps to be sure you're prepared and more likely to have your personal loan approved. This includes carefully completing the application and ensuring accuracy of the information you provide.
Gather documentation ahead of time. 
You'll need evidence of being an adult Canadian resident with a steady income. If you don't have documents to support having your own residence in Canada or evidence of long-term employment, take the time to be sur you've met the criteria for the loan and have the paperwork to back it up. 
Check your credit report. 
Check your credit report to be sure there are no surprises. If you've recently been through a divorce, bankruptcy, or had a repossession, you may need a bit more time to repair your credit before being eligible to take out larger personal loans. Smaller loans based primarily on income may be your best option to help you in this process to help boost your credit.  
Personal loans offer a fixed term and a fixed rate perfect for debt consolidation. AimFinance offers a fast application process, and you can have funds in your bank account quickly if approved for any purpose you choose. Personal loans can also help to rebuild your credit. AimFinance encourages responsible borrowing and recommends to only request an amount that you can afford. 
Representative Example
Loan repayment terms of 9-24 months. APR of 34.9%. Example: $3,000 unsecured loan borrowed for 12 months at 34.9%, Bi-weekly repayment of $115.38. Total repayment with interest $2,769.12